There are hundreds of entry systems available for Electric driveway automated gates on the market, suiting different lifestyles and requirements: Audio or video, with or without keypad, standard or vandal Resistant, with or without a proximity reader — the list really does go on and on…for Electric driveway automated gates and automation.
And… You will also need to think about which handset or receiver you prefer for releasing the electric driveway gate. These can be a simple handset, with or without a screen, wall mounted monitor, or your mobile phone.
Choosing the right Entry System for your Electric driveway automated gates
If all this feels a bit daunting – fear not – we can help you make the ideal choice of electric driveway gate for your home. Following is a summary of main types of Entry Systems for homes. Take a read then get in touch using the link at the end with any question you may have
Hard Wired.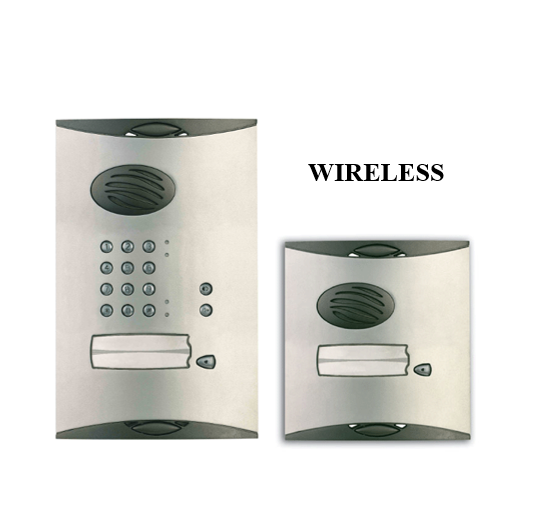 This is available in Audio & Audio/Video versions and can come with or without a keypad. This system will require cabling from the front panel to the electric driveway gate control panel, and back to the receiving unit inside the property.
Wireless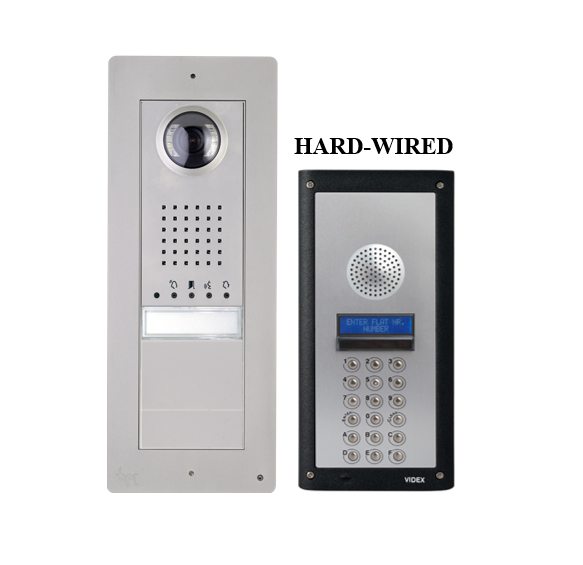 This is an Audio system which works on a radio signal at a maximum of 100m within the sight line. This system is limited to 3 handsets for your Electric driveway automated gates.
GSM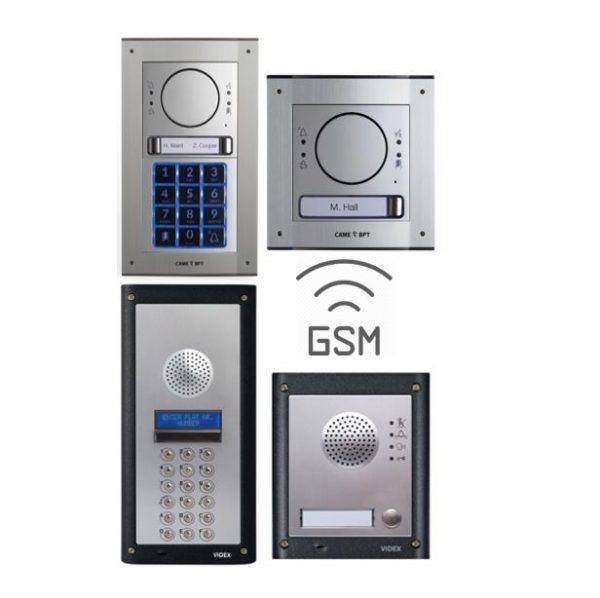 These work on the mobile communication network, so it is advisable to check the signal strength at the property,  as this can affect the system performance. A SIM card would need to be purchased from the chosen mobile provider as the system will receive and send text when setting up.  The System will call a specific telephone or mobile when a visitor uses the intercom at the gates. If  you have allocated your Smart mobile as one of the numbers then you will be able to access your gates from anywhere in the world as long as you have a signal.
WiFi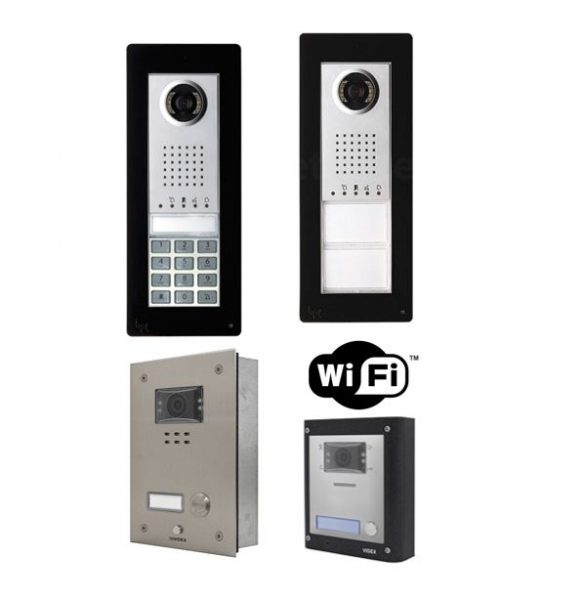 Ethernet
This system allows the intercom to be answered by android & IOS anywhere where there is a WiFi signal. Can be used with a Smart phone, Tablet, iPad and fixed Monitors. It does come with Licenses to allow use with each device but one of those will need to be designated to a monitor inside the house. It is important that the WiFi & broadband signal is strong enough to operate this system.
Non-ethernet
These systems use the WiFi frequencies to communicate with a fixed or portable handset within the property. They are affected by distance between transmitter and the receiving handset, this can also be reduced by weather and trees blocking the signal.
Entry System Pricing
If you have would like to install an entry system or have any questions as to making the best choice please call us on
01425 475 758

or send us a message here.