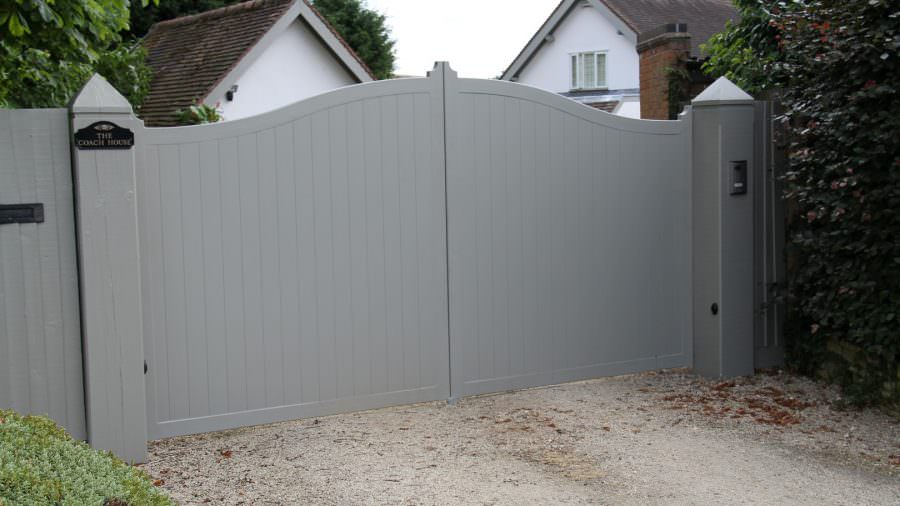 Electric Wooden gates are beautiful and natural, here are a few things you need to consider before making your final decision:
Standard wooden gates are usually 45mm thick. For this reason they are not the option to choose if you want automated gates. Wooden automated gates need to be 70mm thick to withstand the push and pull action of the motors.
Wooden gates will react to all weather conditions! They will grow and swell and could twist out of alignment over time. They will also need to be treated with a good wood preserver annually to maintain their appearance.
Wind factor calculation could be a major consideration in choosing a gate design and as fully boarded styles can act as sails in windy conditions and put further stress on the automation.
If your property entrance is surrounded by trees and vegetation, you could create a much damper environment for wooden gates as it increases the chance of mold.
To comply with the safety requirements of the Machine Directive, there can be no gaps exceeding 100mm anywhere on your gate system.