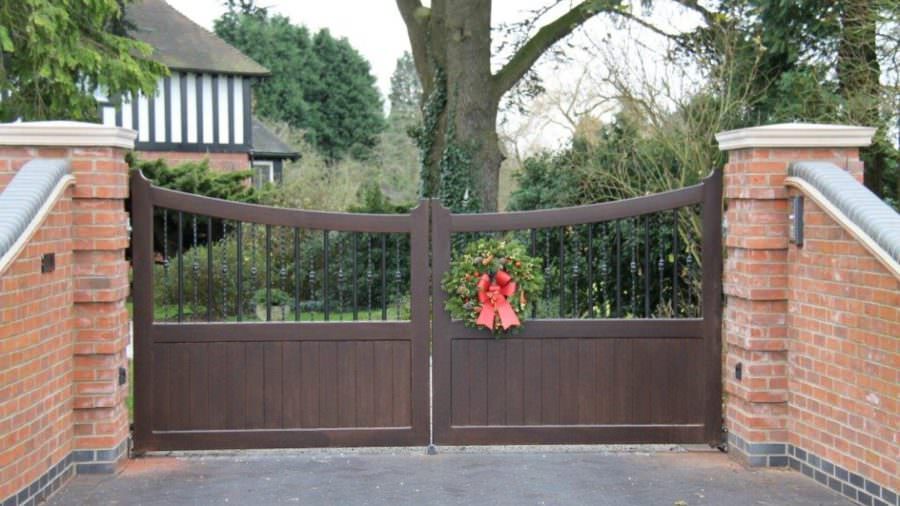 Automated gates provide safety and security alongside convenience. A set of electric driveway gates not only enhances the roadside appeal of your property, they provide property owners with a lot more security. They reduce the risk of intruders and unwanted guests — and in rural areas, they reduce the risk of animals straying onto land causing damage or other problems.
Take a look at the main differences between swing and sliding gates. Maybe this can help you decide what is best for you…
Sliding Gates
These save on space because the gate slides across so it doesn't take up any area when opening either inwards or outwards.
Cars can be parked close to the gate.
Require the installation of a track so landscaping of uneven or sloping ground either side of the gate may be required.
These are used especially for heavy gates and wide openings.
These gates are less affected by extreme weather.
Swing Gates
There are a wider variety of more attractive designs which complement a beautiful garden and its property.
Installation doesn't require the driveway entrance to be dug up to install a track.
Automation can be easily fitted to existing compliant swing gates .
No room is needed sideways for the gates to open.
---
With automated gates, either swing or sliding, on dark nights or in bad weather you don't have to leave your car to open them. The gates will also close automatically so that you don't have to be mindful of closing and locking the gate after entering. They can make life easier in many ways from extra confidence in your security to not having to manage your heavy bags and closing the gate at the same time!
Automated gates have many additional security features including automatic locks, integrated safety beams, and they can be linked to intercoms with audio and video features.
So, what do you think? Which gates are for you? Let us know and we can most definitely help.